Black & Boa Clutch
This simple clutch purse is inspired by the classic Bottega Veneta Knot Clutch which is a
collaboration between artisan and designer.
Their signature intrecciato woven leather is made in the same nature as the Maori 'raranga' or cross weave technique. Where the Italian designer uses leather this clutch is made purely from natural fibres sourced from the New Zealand flax plant know as harakeke.
The Ostrich feathers create a constant delicate movement that is s
lightly whimsical and playful in nature and the clutch is closed with a brass flower detail.
Materials: Harakeke (dyed with commericial dye),
Brass Clasp, Ostrich & Marabu Feather Boa
Dimensions 220 W x 155 H x 90 D mm
Price: $335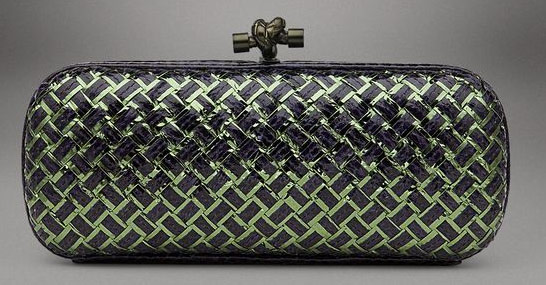 See the Bottega Veneta website for more images of their beautifully crafted pieces.